Give Your Kitchen Some Character With These 2022 Kitchen Updates
Are you getting a new kitchen or perhaps redecorating your current one? If so, start by deciding what image or type of ambiance you want for this room. The kitchen is your home's beating heart, your fountain of sustenance, and most often the gathering place for family and guests, so make it special.
Think carefully about what kind of feel you want your kitchen to have before investing any money or time. Then you can select your color scheme and furnishings accordingly.
Here's a handful of 2022 kitchen updates with character concepts to set you thinking:
Smart
If your priority is kitchen efficiency, with top-notch appliances of the newest designs, reflect this in your decor. Choose calm, fresh colors, such as lemon or light grey, and neat, streamlined fittings. Smooth materials, such as glass, marble, and steel will add to this sleek look, as will a great breakfast bar with unique seating.
Consider setting a mirror or two into your wall tiles and soft lighting over your work area to reflect the serene gleam of your surfaces. Provide plenty of hidden storage space so that all items can be tidied away and worktops kept clear and pristine. Your orderly creation will be like an oasis amid life's rush and bustle.
Smart Appliances
And while we are talking about "smart," choose appliances, gadgets and gizmos with the newest innovative technology. Smart kitchen devices are not just smart because they are connected to the internet; they are smart because they are genuinely helpful and resourceful while using innovative technology to make lives easier. Let us show you a few examples:
The Fridge
The refrigerator is the hub of the kitchen, so what better way than to start with a smart fridge. The newest refrigerators feature smart displays from:
Digital photo displays.
Cooking screens with shopping lists and recipes.
Entertainment screens with built-in streaming music apps that enable you to listen to tunes from Pandora, iHeartRadio, Spotify and Amazon Music.
Screen-sharing from a compatible TV.
And a camera inside, which allows you to view the contents in the fridge from the SmartThings app.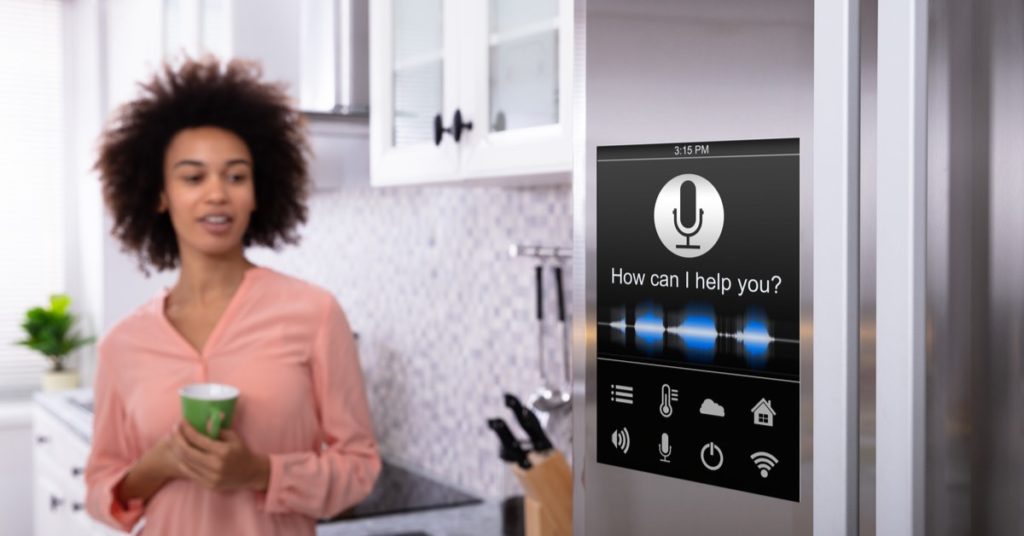 The Oven
Another vital kitchen appliance is the oven. The newest and hottest oven appliance is a countertop smart oven that combines a convection oven, slow cooker, air fryer, dehydrator, toaster, broiler and warming draw all into one device. You can use an app to preheat your oven with your voice and have a built-in HD camera to watch the food while it cooks. In addition, these ovens can preheat three times faster than other ovens.
And More Smart Appliances
From smart fridges, smart ovens to smart oven hoods, blenders, pressure cooker pots, faucets, microwaves, coffee makers and even smart scales and thermometers, you name it, you can find it.
Now for more 2022 kitchen updates with character keep reading.
Rustic
Whether or not you reside in the countryside, you can easily evoke a rustic aura in your kitchen. Think of trees, meadows, and sky, and reflect that natural world in your design.
A chunky table, for instance, can evoke a farmhouse feel, as can archaic pans or a whistling kettle. You might consider an old-style range and a retro flagstone floor if you're starting from scratch, bearing costs in mind. For more straightforward adjustments, arrange a few rustic ornaments. A jug of fresh or pressed grasses will set the tone beautifully, or you might display some shells, pebbles, or pinecones.
Let your natural food products enhance the scene. Eggs, fruits, vegetables, and grains can be presented attractively in handmade containers, such as wickerwork baskets and pottery bowls. As for wall colorings, traditional cream or magnolia may add to the country-cottage feel, while a touch of eggshell blue will evoke farmyard freshness.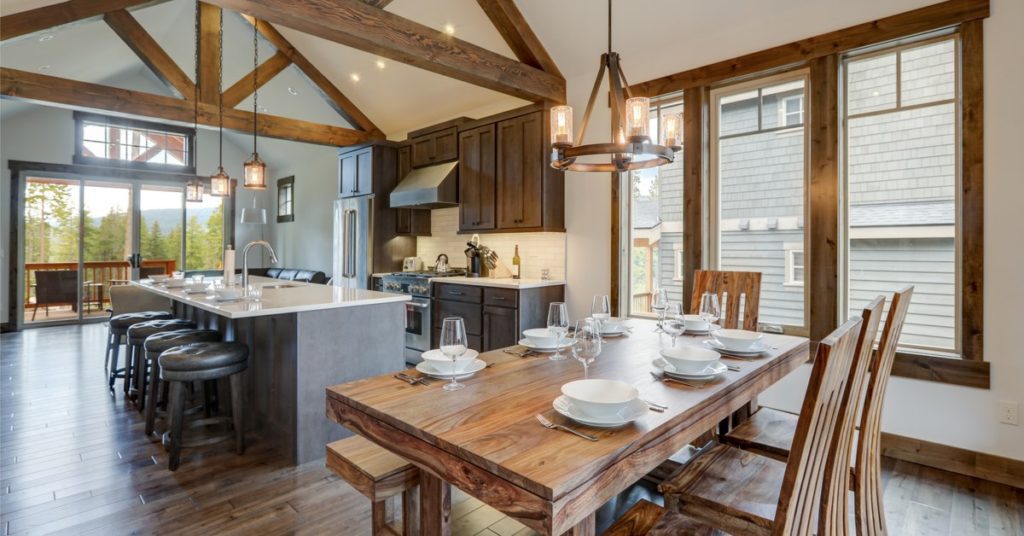 Welcoming
If you have friends popping in regularly, you sometimes chat over a coffee in the kitchen. With its steamy warmth and alluring aromas, a kitchen can be a welcoming place for guests. Perhaps you'd like to make yours more inviting with some extra attractions. Alternatively, add comfort with extra cushions, or cheer up your table with a colorful cloth.
A flowering plant or bowl of bright fruits will make a pleasing focal point for daytime callers, as will a large, simple candle for evening visits. A display board of greeting cards, notes, and postcards will also be homey. If changing your color scheme, consider the warm hues of peach, chrome, or sunshine-yellow.
Busy and Bubbling
If you're a keen cook or have a family to feed, your kitchen will probably be full to bursting with ingredients and utensils. So you'll need all the shelves, hooks, and surfaces you can fit in the space, with varying arrangements for different commodities.
Why not celebrate this bubbling hive of activity with a particular feature, such as colorful wall tiles over your stovetop, LED lights around your spice rack, or an eye-catching picture of food or crops? Cooks deserve the best, so treat yourself to comfortable furnishings and plenty of warmth and light for winter days. Your housemates and guests will enjoy popping in to be part of your busy and bubbling kitchen.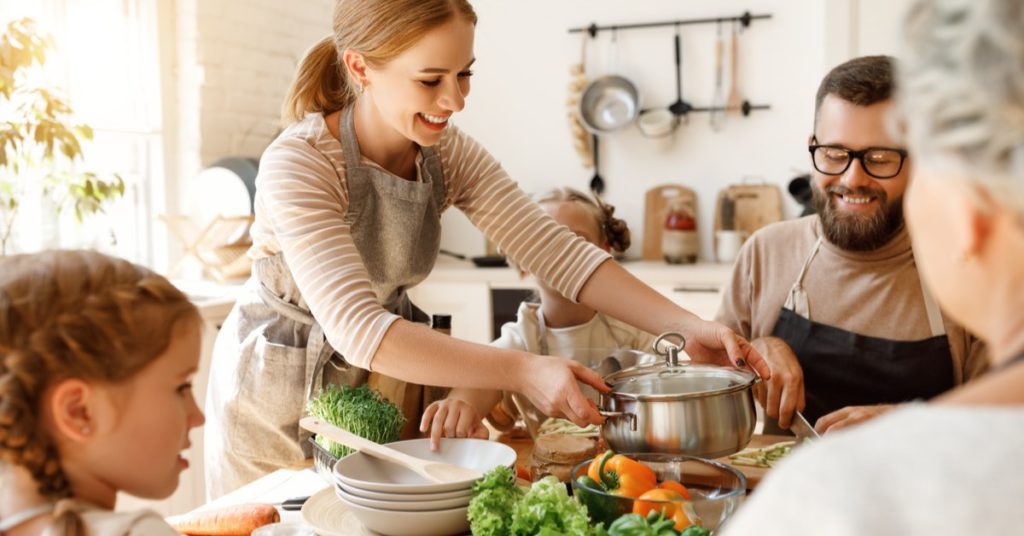 Family-Friendly
Fair enough if your partner wants to park their books and papers on the kitchen table. Perhaps they can join in with your laptop and glasses and the kids' kits and jigsaws. That's a family-friendly kitchen for you, but you may need to search through all the bits and pieces to find your plates and cutlery.
As for wall and floor coloring, something bright and cheerful would embellish this relaxed feel. The children may have suggestions for you and some artwork of their own to contribute. If they're going to give a hand with the cooking, they may need some child-level furnishings. Finally, keep a clean towel on hand for grubby fingers.
Let these kitchen concepts simmer a while, along with any others you have in mind until one of them firms up. Then follow your instincts to set your home's heart pumping your way.
Have we enticed you to want to learn more about various 2022 kitchen updates?
Get More Ideas on 2022 Kitchen Updates With Character
Let the team of professional home kitchen designers and remodelers at Morgan Contractors help you with your 2022 kitchen updates. We are innovative and can create a kitchen design for all personalities and styles. So whether you need a complete new custom kitchen, a remodel, big or small; we can do it. Contact us to see what our creative kitchen design team can do for you.