What Upgrades Increase Home Value?
With inflation upon us, it is looking like interest rates will be increasing in the year 2022. So, with increased interest rates, will home prices begin to drop? This past year home prices have soared up to a 12% increase. If they do drop and you are planning on selling your home you still want to get the most money you possibly can for your home. So, the question is, "what do I do now and how can I apply the best home improvements for resale for 2022?"
Home Improvements For Resale in 2022
Any many of us who have done a home renovation knows what it's like to enjoy a freshly restored space that potentially boosts your home's resale value at the same time. While every renovation project dramatically improves the condition of a home, certain house upgrades will prove more valuable down the road when it's time to sell.
If you're interested in doing a remodel, we've curated some ways you can get the most value for your dollar with the best home improvements for resale in 2022.
What Increases The Value of Your Home For Resale?
Here are six home improvements that add the most value.
Basement Transformation
If a home addition isn't in the cards and you want to ensure every existing room is habitable – finish your basement.
Create a welcoming space and lighten up the area to avoid that typical dark and cramped feeling. For example, you could experiment with a bar, office, media room, or playroom for the kids. What's more, if you have the space, consider adding another bathroom to boost your home's value.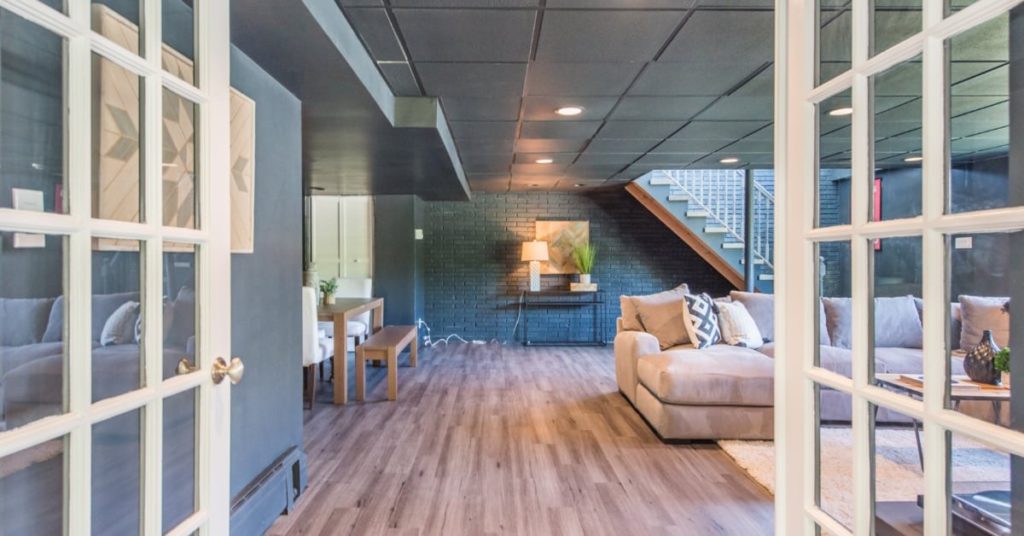 Bring On The Natural Light
Whether you're working with a large or small space, sometimes the layout of your home doesn't work in the sun's favor. Natural light can open up a home's look, giving it a more spacious appearance. If your home is compartmentalized, try knocking down some walls or installing a skylight. Open floor plans that bring in natural light are exceedingly popular among home-buyers. After all, who does not like an open space with a lot of natural light.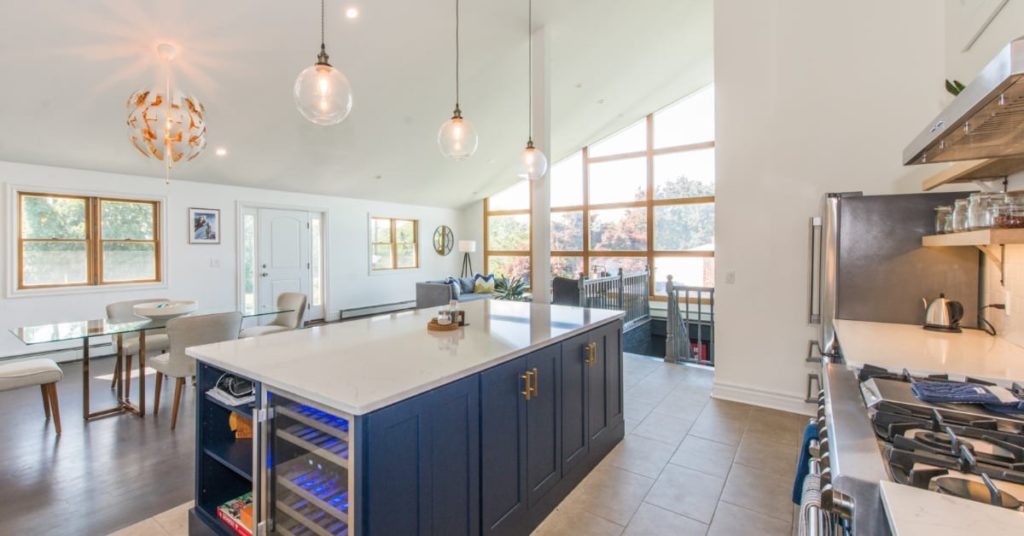 A Work From Home Space
The past year has been a bit abnormal for all of us, with the pandemic hitting society in every way. Working from home has become a norm for many of us. Also, because we live in a digital world, more and more individuals stay home to work remotely as well.
A great way to entice home-buyers is by converting a bedroom or basement into a home office. A designated workspace with the newest technology is a great selling point and will work in your favor.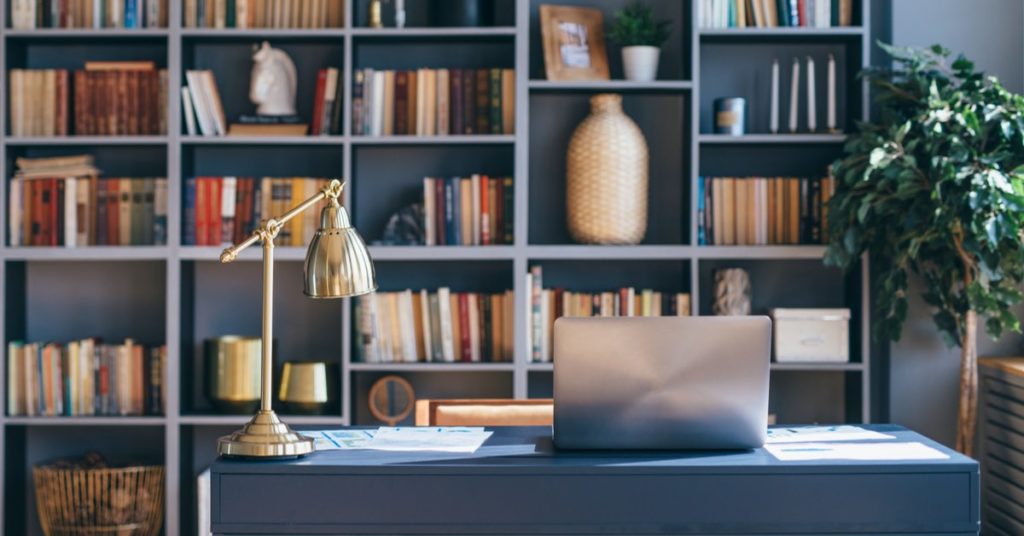 Update an Outdated Bathroom
It's not unusual that home-buyers will have something to say about an outdated bathroom, a bathroom's size, or the fact that there are just not enough of them
.
Have you recently visited a home with a bathroom built in the '60s with tiny pink tiles and a pink sink and tub? Sounds familiar doesn't it to those who grew up during that time. A bit outdated, to say the least. So, for those wanting to entice a potential home buyer, updating the bathroom is vital.
A bathroom remodel will show a tremendous return for your investment. Updating your amenities, tub, tile, sink, toilet and fixtures will go a long way, but don't forget about outdated plumbing and what's going on behind the scenes.
If you have the space, adding another bathroom will also give you a competitive edge over those homes in the area with the same square footage, home style and layout.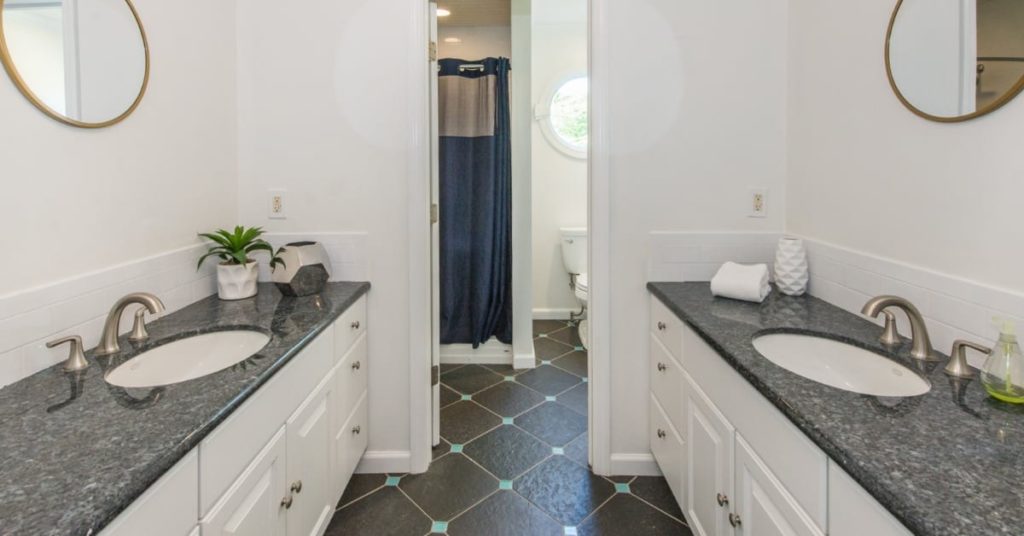 Update The Kitchen
What homeowner does not love a fabulous kitchen? After all, is the kitchen the heart of the home? Yes, it is; this is a place where everyone seems to gather during every home function.
Renovating the kitchen is probably one of the most popular renovations. Still, unfortunately, it does come with a cost that can be high depending on the extent of your kitchen renovation.
However, this is a huge selling point for home-buyers. An updated kitchen with all of the bells and whistles is actually the best selling point. Updated countertops, a kitchen island for more counter space, a renovated backsplash, and upgraded appliances will surely entice home-buyers.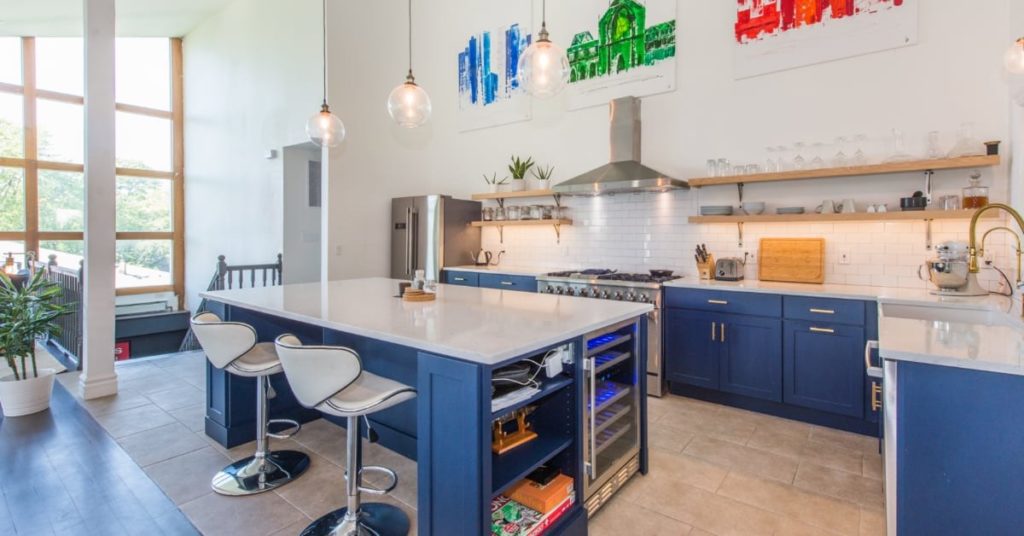 Painting Is A Plus
Well, let's not discount what a new paint job can do to the overall appearance of your home. From the outside to the inside, each and every room will be bright and fresh. For a minimal cost, compared to the increased value a newly painted home will bring when selling, painting is a must.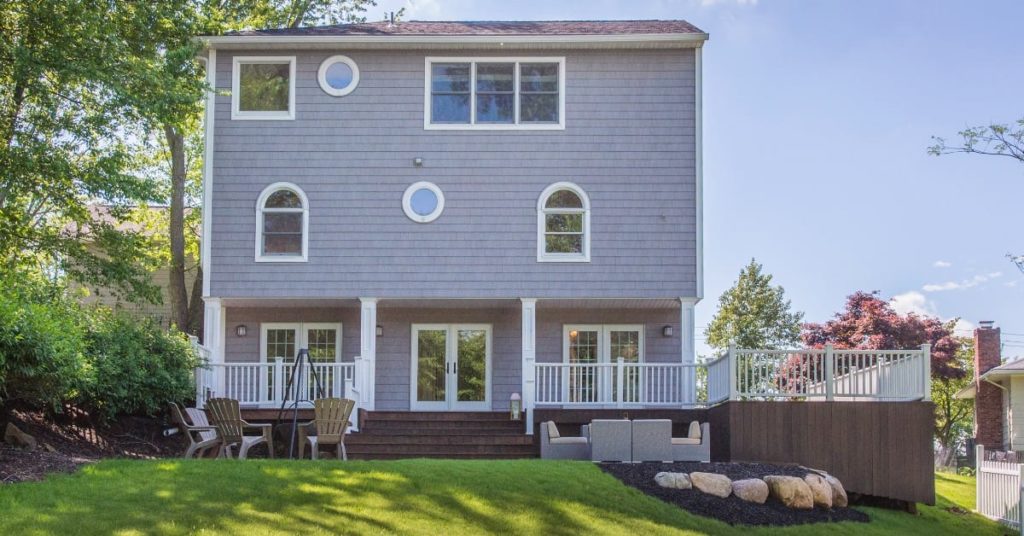 Are You Looking To Sell and in Need of The Best Improvements For Resale in 2022?
If you're interested in giving your home a facelift, whether to live in it or for resale, why not make it count? Morgan Contractors can help you with everything, from additions to renovations to restorations. Contact Morgan Contractors today for a quote!