7 Top Ways to Increase Home Value
This article outlines seven ways to update your home to increase its value. It lists the main areas of your home to renovate and the materials to get the optimum resale value. This information is suitable for families or real estate investors.
When thinking about improving your house – you probably picture painting rooms, laying flooring, or installing new fixtures. These are all great ways to enhance your living space, but there are other ways to upgrade your home that offer huge returns on investment.
In this article, you'll find six upgrades you can use to increase the value of your home.
Upgrade Your Garage Door
Nothing makes a house look more like a castle than the addition of a high-ceilinged garage. As you know – a garage is a great place to store all your items while leaving your house free and clear, which is a huge advantage. What's as important as a garage are its doors. Garage doors are a unique component of your home, and upgrading your doors can increase their value.
The right doors can also make your garage feel much more spacious and aesthetically pleasing. Most garage doors are steel or aluminum. You can choose either material for your garage door or wood composites. Just keep in mind that wood is not the best for weather resistance.
Upgraded garage doors that will increase the value of your property should include additions like energy-saving glazing and insulation. The insulation will keep the cold air out and the rest of your home at a comfortable temperature.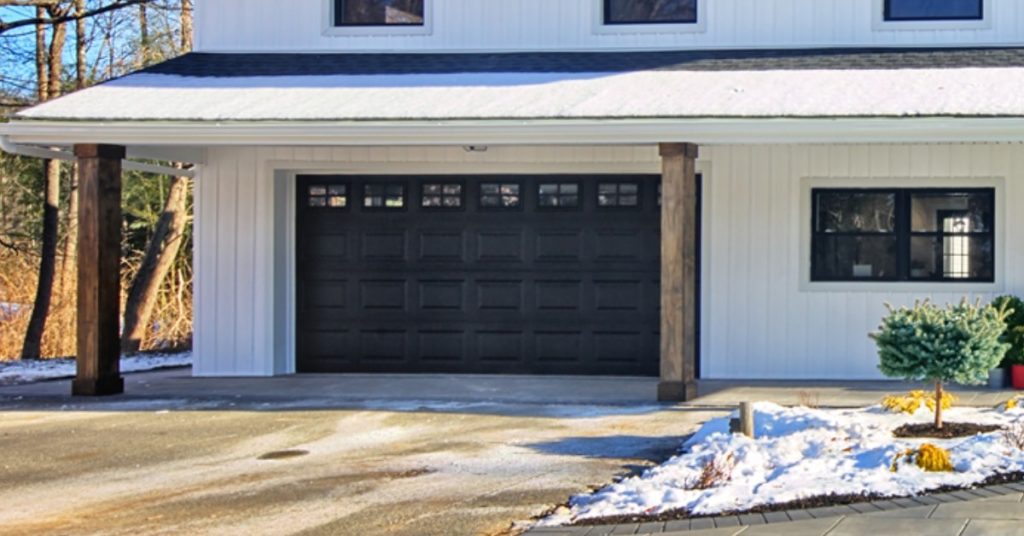 Renovate Your Kitchen
Many homeowners ignore their kitchen because it can be a very tedious and time-consuming space to renovate. However, upgrading your kitchen can bring a lot of new functionality and character to your home. Plus, it is a great way to update your interior design.
Renovating certain parts of your kitchen can add to the appeal of your home. Also, there are certain things you can upgrade that will improve your property value. For example, purchasing new appliances can increase the resale value of your home.
You can choose from stainless steel appliances, which are more resistant to wear and tear, or you can opt for an energy-efficient model. You can also upgrade your countertops and backsplash to newer, more attractive materials. And let us not forget about the flooring – you can add tile or wood – whichever you feel would complement your kitchen and space the best.
In recent years, the most popular countertop to install is Quartz. But the countertops that will give you the most resale value are granite, marble, travertine, and soapstone.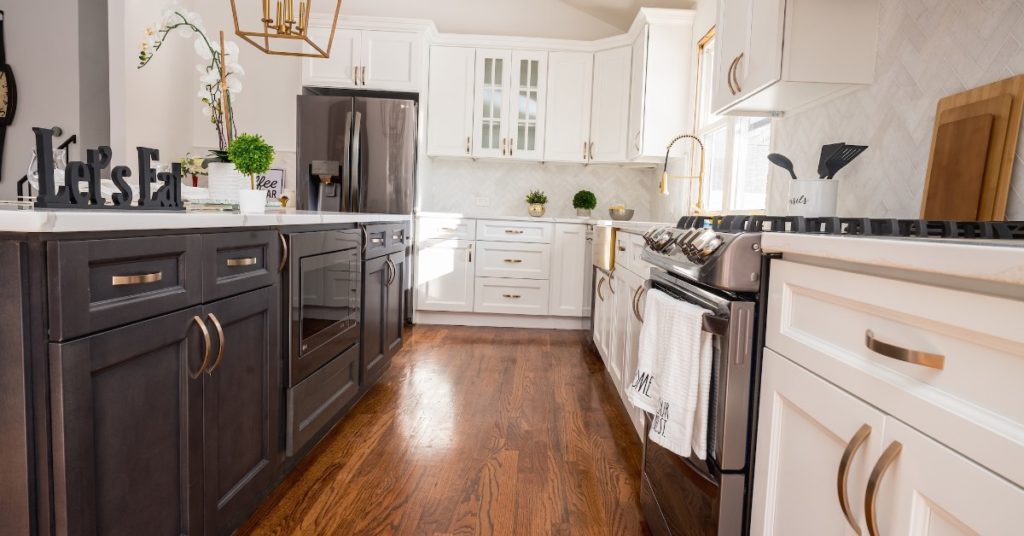 Outdoor Kitchens
Adding an outdoor kitchen can also increase the value of your home; however, it must be in good shape. Outdoor kitchens are trending hot these days. Maintaining your outdoor kitchen prevents your home from looking outdated. Invest in durable materials for your outdoor kitchen – so it does not fall apart over time.
Also, choose durable appliances that are both practical and stylish for outdoor kitchens – they will look less outdated when used.
Add Stone Veneer to Your Property
Stone veneer siding looks appealing and is an excellent addition to your house. It is a traditional yet unique look; once you add it to your home, you will immediately fall in love with it.
The exterior of your home is the first thing people see. Be sure to keep it presentable to maintain its worth. Adding stone veneer to your home exterior will add to its appeal. You can choose from many colors and styles – including limestone, sandstone, and granite.
The veneer is a thin layer of stone that is easy to maintain and looks beautiful when paired with the right color. It is also resistant to stains and is hypoallergenic. Choose a veneer that fits your architecture and the style of your home. If not, it will look out of place and make your house look less desirable.
Add a Wood Patio to Your Backyard
Your backyard patio is a vital part of your home. A lot of people would not think so because they barely use it. However, it is the first thing you see before entering your backyard, so it would only make sense to include it in your home renovation.
You can add a composite deck if you need a quick addition to your backyard. Composite decks blend plastic film and wood fibers and are solid and sure to increase home value. Add unique hand railings to add more functionality, stability and design to your deck.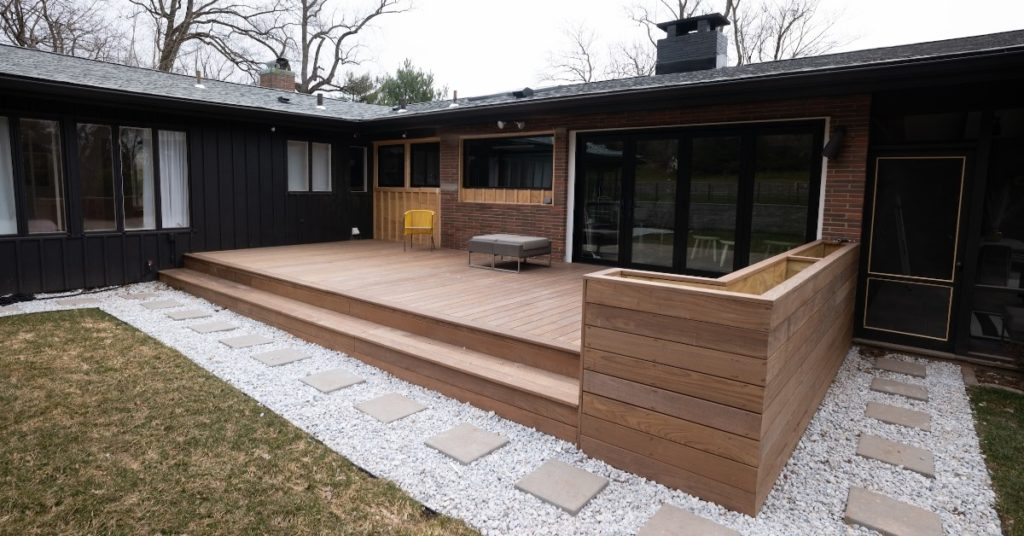 Do a Full Remodel of Your Bathroom
Renovating your bathroom is another great way to increase the value of your home. You can choose different materials for your bathroom flooring and shower tiles and go with a new toilet, sink, and counter style. If you are on a tight budget – go with a ceramic vanity top. If you have more money to spend, a quartz or marble vanity top would be the best option.
The quality of the upgrades can play a role in the home's resale value. However, the most important thing is that the room looks clean, presentable, and in good condition.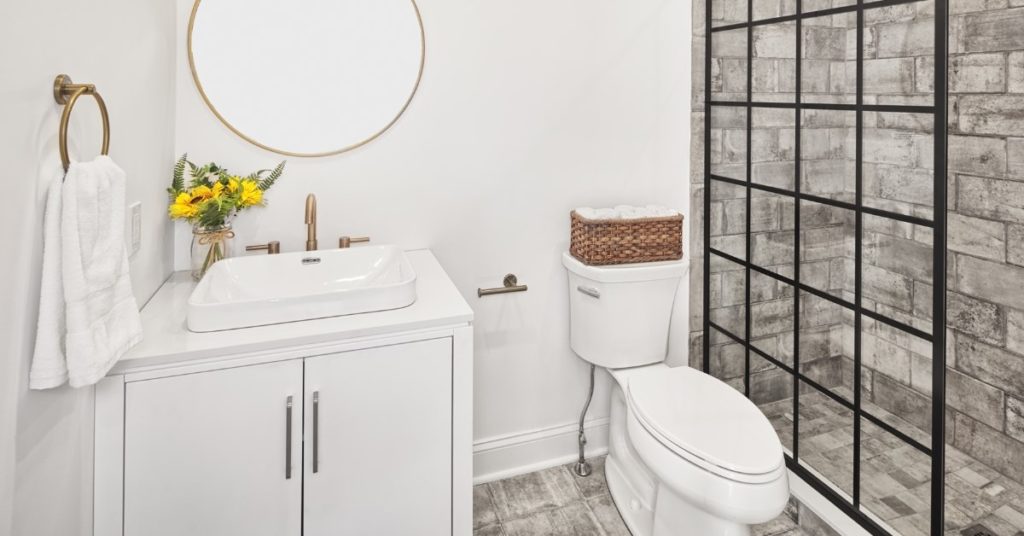 Replace Your Glass Windows with Vinyl Windows
Many homeowners love the look of traditional windows but are also reluctant to pay for the upkeep required to keep them looking beautiful. Installing vinyl windows can update the appearance of your home while reducing costs. In addition, vinyl windows are a great choice because they are durable and energy-efficient. Choosing vinyl windows can drastically improve the look of your property and save you money.
The materials used in vinyl windows are heat resistant and do not require regular cleaning like traditional glass. As a result, vinyl windows are great for spaces with foot traffic or direct sunlight— such as basements or backyards. Because of this, most homeowners choose vinyl over glass windows when building additions or remodeling their homes.
Renovate Today To Increase Home Value
In conclusion, renovating your house can increase its value. You can get double or triple the amount that you paid for it. The main areas to upgrade are your garage doors, kitchen, bathroom, exterior, and windows.
To get the highest price when selling your home, renovate these seven areas with top-quality materials, and remember to keep your property well maintained. You'll be surprised to see how your home value will increase.
Contact Morgan Contractors to learn more about our home renovation, remodeling, and additions for interiors and exteriors. We look forward to discussing how we can increase your home's value and make it stand out from the other houses in the neighborhood.