Build Your Dream Deck Today
Have you been searching for backyard deck builders? Read on so we can help you stop your search, sit back, relax and enjoy your new deck.
Manifesting your ideal deck is a direct expression of your wants and needs. It is a culmination of your desires and unique personality limited only by your imagination. Designing and building a deck is a gratifying personal process. But, any construction project is potentially afflicted with problems and issues.
Make building your dream deck as easy as it can be. Hire skilled, knowledgeable and experienced outdoor deck contractors, like Morgan Contractors, to help you make your dream deck a reality.
Morgan Contractors are the most accomplished backyard deck builders in the Montville Township, New Jersey area. We are one of the foremost deck installation companies that offer traditional lumber deck installation and composite deck installation, like Trex installation.
Our Services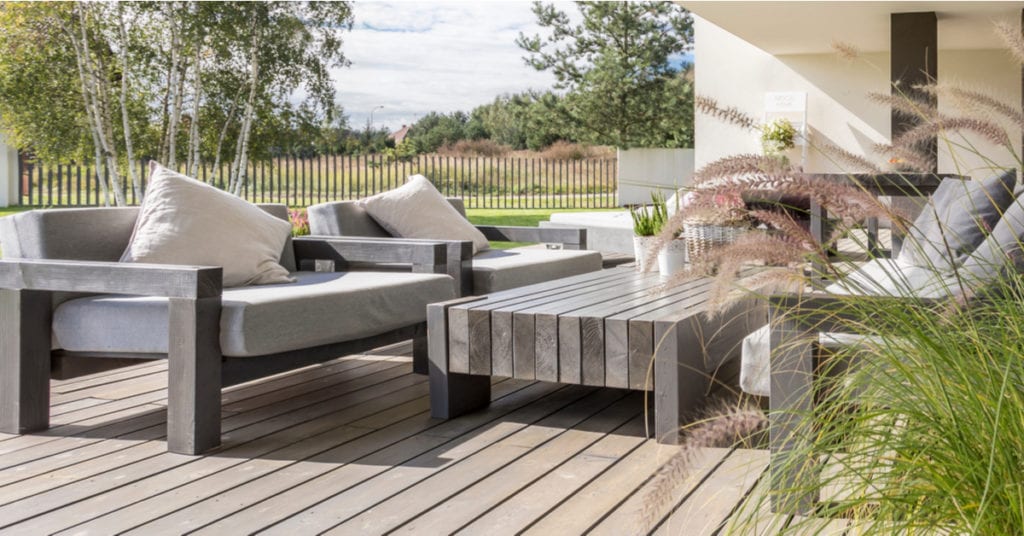 We build beautiful and functional decks that fit your lifestyle and needs. We tailor all of our projects on an individualized basis to deliver decks of all shapes and styles.
So, whether you want a raised-level deck attached to your home, a multi-level deck, or a ground-level deck, we do it all.
These deck styles increase living areas, are ideal for outdoor living, provide a space to entertain and add value to your home.
We help you decide what style of deck is best for you. Our designs incorporate all of your requirements and requests to deliver a truly unique and fulfilling deck experience.
Backyard Deck Builders: Decking Materials We Use
We offer deck construction in many different materials. Our most popular material is traditional pressure-treated lumber. Pressure-treated lumber is cheaper than composite alternatives and is resistant to rot, insects and mold. Unfortunately, it does require maintenance like staining or regular cleanings.
We also use more exotic and unique lumber like cedar and redwood in our designs. Cedar is one of the most commonly used materials for decking in the region because it is lightweight and resilient. Cedar is also resistant to pests and rot. Like pressure-treated lumber, it also requires maintenance like staining and cleanings.
In addition to these materials, we offer composite deck installation. Composite materials are plastic-like products manufactured from wood fiber and recycled plastic. Composite materials are a popular choice because they are long-lasting and require very little maintenance. Demand for composite decking is skyrocketing for these reasons. Like pressure-treated wood and cedar, they are also insect and rot-resistant.
Customizing Your Deck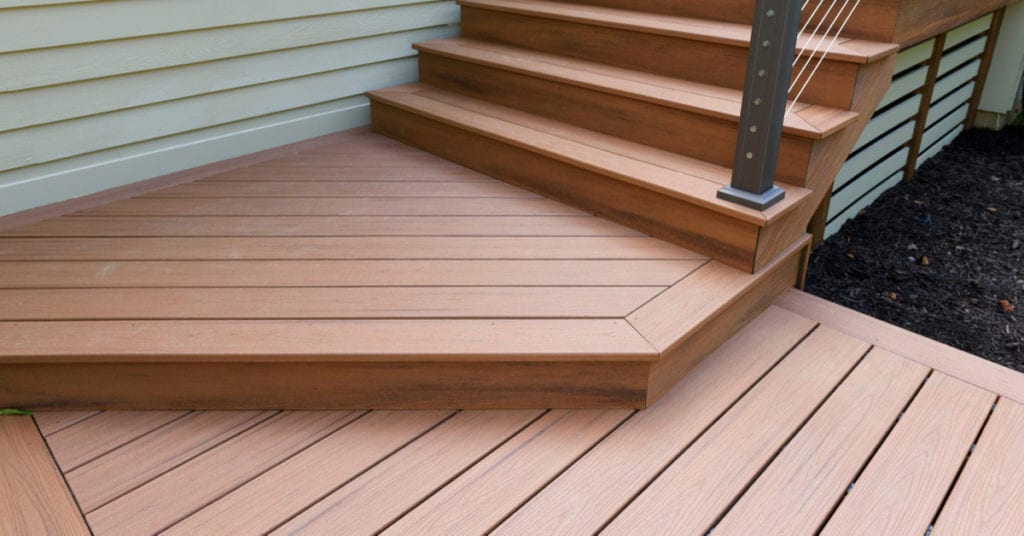 We customize every facet of your deck based on your requirements. At your request, we include:
Storage Boxes
Flower Pots
Built-in Benches
Custom Spaces Around Trees
Stairs
Separate Levels
Anything Else You Can Imagine


We also offer a wide variety of railing materials, including:
Rough Hewn Balusters
Modern Horizontal Railing
Illuminated Railing
Planter-Topper Railing
Glass Railing
Cable Railing
And More!
Begin Your Dream Deck Today
For master backyard deck builders, choose outdoor deck contractors you can trust. Choose Morgan Contractors. We have the expertise and skills to make your dream deck a reality. Whether you want a pressure-treated lumber deck with glass rail or Trex installation with cable railing, we build your ideal deck.