Spa-Like Master Bathroom Ideas for Inspiration
Your home should be your sanctuary. A place where you put your feet up at the end of a long day and breathe a much-needed sigh of relief.
What better way to relax at home than with a custom bathroom designed like a spa? Whether your dream bathroom includes a jacuzzi, claw-foot bathtub, or an oversized shower, the experts at Morgan Contractors can make it a reality.
From start to finish, we provide design inspiration, high-quality materials, and beautiful craftsmanship. Keep reading for spa-like master bathroom ideas to get your creative juices flowing.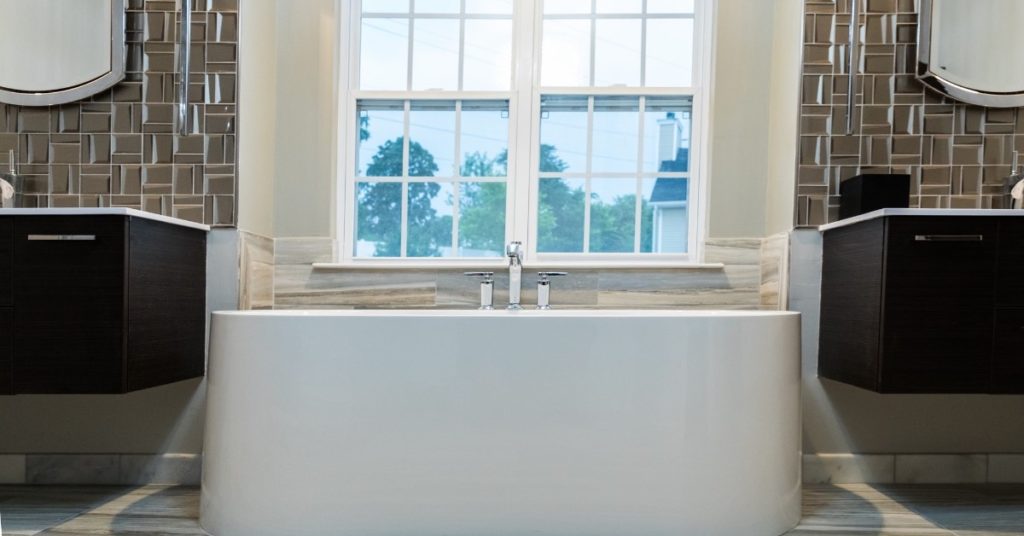 Choose a Color Scheme
As with any home project, the color you choose will help guide the design process. Start by choosing a color scheme for your spa bathroom design.
Do you envision a clean, pristine white bathroom with lots of natural light? Or do your spa-like master bathroom ideas include slate, dark wood, and, and matte black accents?
You can also mix and match these two elements by creating a black and white bathroom. The contrast goes a long way in some of the most impressive master bath spa transformations.
Consider a dark tile floor with light-colored walls, cabinets, and ceiling.
For a softer more natural look, neutral colors with tiles that have a wood grain appearance keep growing in popularity and are trending hot this year.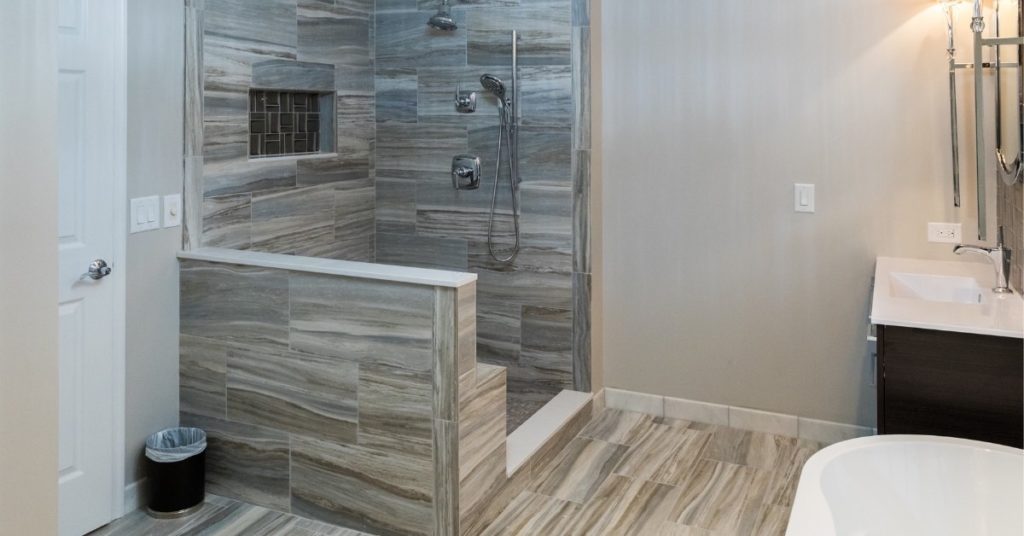 Add Unique Elements and Fixtures
The best home redesign projects include a statement piece or stand-out feature and your spa-like master bathroom should be no different. Choose a single unique feature that is sure to catch people's attention.
An antique claw-foot bathtub is always a show-stopper. An oversized shower with floor-to-ceiling tile and glass doors is another popular choice.
Have you thought about the floating sink vanity which is a true hot trend and looks incredible?
These unique elements don't need to be big or expensive. Using a unique tile design or hardware material adds personality and character to your spa bathroom design.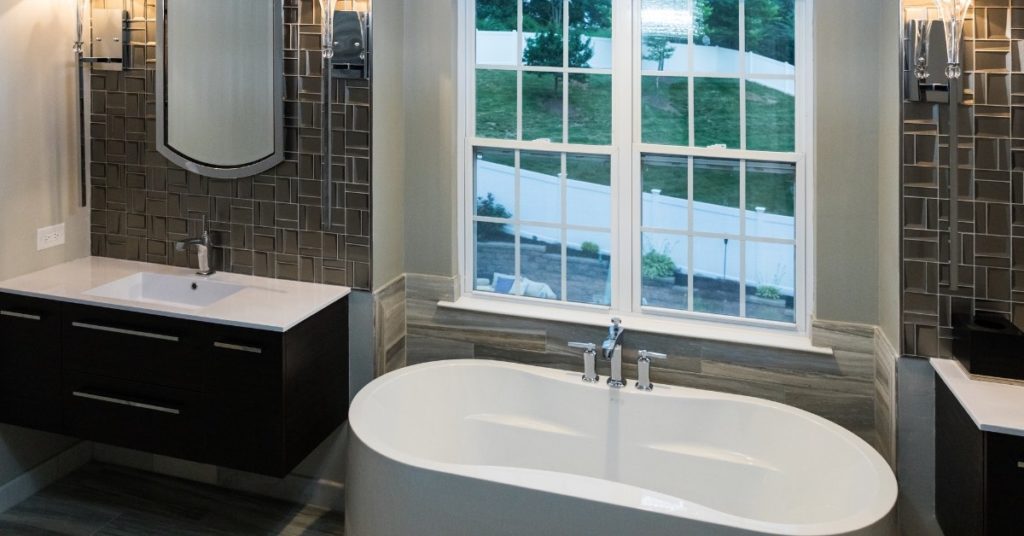 Mix the Old with the New
Contrasting colors aren't the only way to create a bathroom oasis. You can also mix old and new elements for a unique design.
Choose marble or quartz countertops with wood cabinets and accents for an appealing juxtaposition. These spa-like master bathroom ideas provide a charming mix of modern and traditional. In addition, accenting with glass tiles will bring on something new, unique and out of the norm.
Don't be afraid to play around with lighting as well. Installing a large, ornate chandelier will offer a very different feel than a traditional pendulum or vanity lights. Use a leaning shelf or wooden ladder to hang your towels versus a traditional towel bar or hook.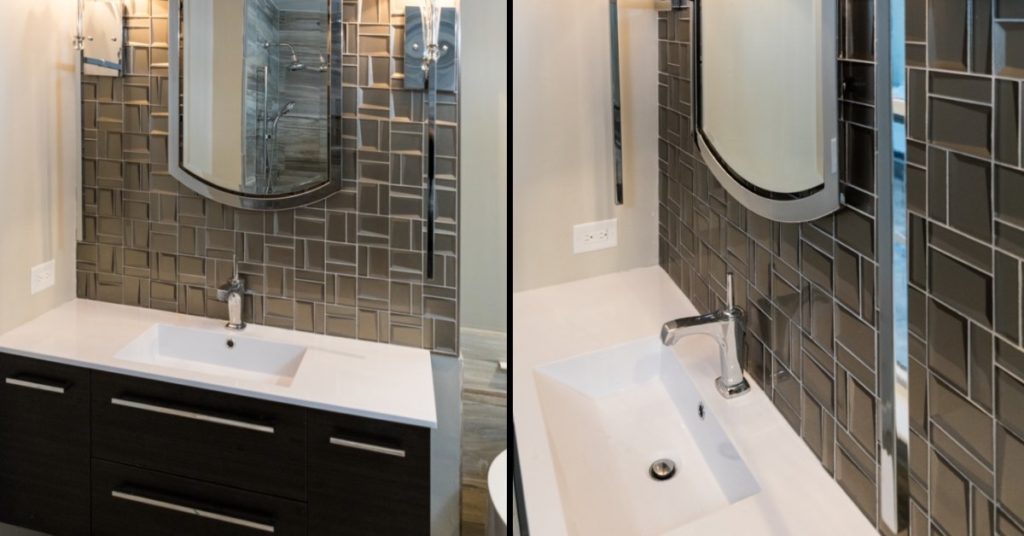 Select a Different Layout
Even if your bathroom is small, the layout matters. While the size of the space will guide your spa bathroom design, you still have plenty of options.
If you're installing a soaking tub, choose its location first. Against a wall, in the corner, or even in the middle as a centerpiece are all popular options.
Now, you can create different sections within the open space. Use throw rugs or bathmats, indoor plants, and wall decor to create visual division.
Consider his and her sinks, a separate closet for the toilet, and a vanity area for getting ready.
Choose Spa-Like Master Bathroom Ideas that Fit Your Style and Budget
The size of your home and your budget are only two things to consider when designing the master bathroom of your dreams. With a little innovation and guidance, we can provide spa-like master bathroom ideas that impress.
The professionals at Morgan Contractors have over 20 years of experience renovating and redesigning homes in the northern NJ area. Call us today at 973-259-6876 and let's get your project underway!