What Is The Difference Between Modern and Contemporary Design
Believe it or not, most people think of a modern design style to be similar, if not the same as contemporary design. In a general sense, the terms seem interchangeable. However, this is not true. The reality is several distinctions set them apart making them quite different.
First, modern style refers to the period rooted in the early to mid-1900s, an era that has long passed. Contemporary does not refer to a specific time and incorporates the popular styles of the present time.
Here we break down the differences between modern vs. contemporary design in more detail.
What is Modern Design Style?
Modern design goes back to the mid-1900s. It peaked during the modern art deco movement when the German Bauhaus and Scandinavian designers began crafting furniture with simplicity, form and function.
The modern design style started with crisp lines, warm earthy colors and natural materials like leather, wood and stone. The art movement also streamlined silhouettes.
During the 1950s and 1960s, the modern design style became a mid-century modern style and expanded to the 1970's vintage look. All of these styles combined and nowadays are referred to as "modern" and encompass all of these past time period design styles.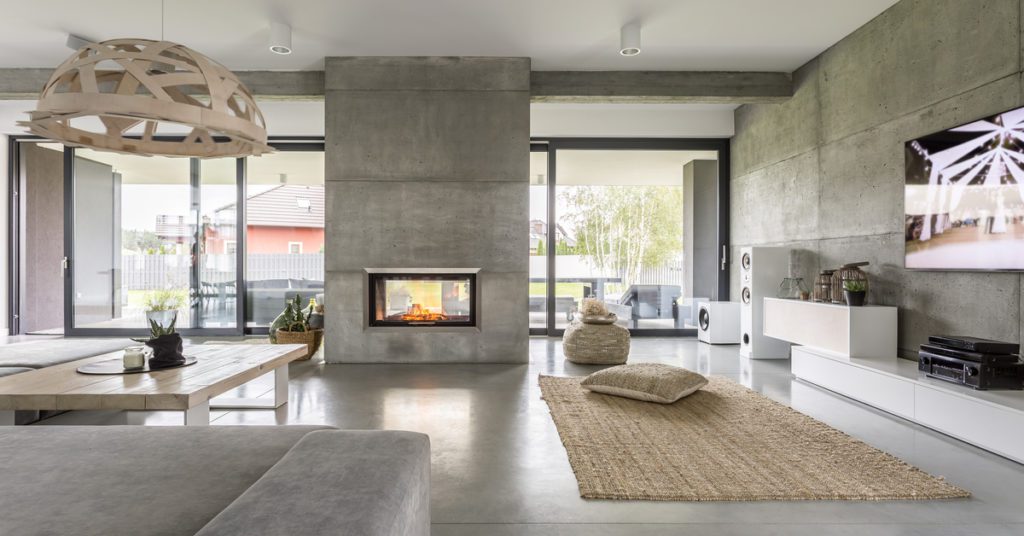 What is Considered a Contemporary Interior Design?
The contemporary design reflects the styles at the moment. It is relatively ambiguous; however, it remains minimalistic with a touch of modernism. The style by nature has clean architectural lines accented with glass, chrome, steel and nickel.
Generally, the colors have a bold monochromatic starkness and range from white, black and grey. They can also spread across the color wheel and feature earthier shades like brown, turquoise, rust and olive green. Brighter colors indigo, red and orange are popular.
Contemporary by definition came around the 1970s. It does not originate from any time period. It is the design style at the moment and is constantly changing.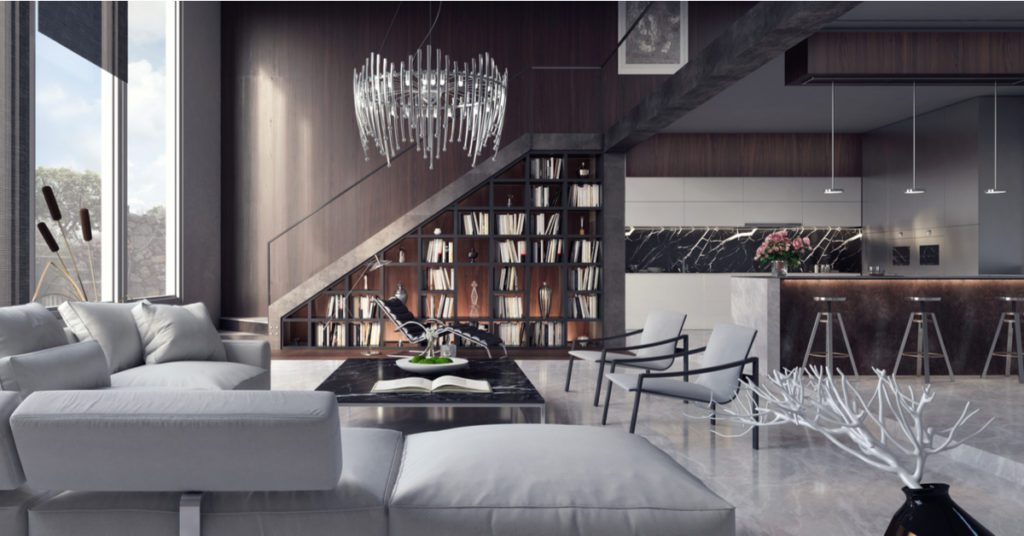 Modern vs. Contemporary Design
Unlike contemporary design's stark, bold colors, modern interior colors are filled with warm and natural hues.
Both designs have straight, clean lines; however, the modern interior straight lines are more straightforward, while contemporary lines can get softer and curvier.
In conclusion, modern and contemporary designs provide an open-space feel, have clean architectural lines and minimalist aesthetics, however, contemporary designs will change with the times unlike modern which keeps its design from the past.
What Is Your Style?
Are you still confused about these two interior design styles? Are you wondering which type of modern vs. contemporary design is what you want or which one may be your current interior home design? It can be confusing
Are you looking for more fluidity in your design and want to create a look for the moment, something different that may be hard to pinpoint? If so, a contemporary interior design may be your best choice.
If you are looking for a modern space that sticks to the stricter format of clean lines and minimal decor, then modern is the way to go.
Let's Start Designing
If you would like to learn more and get expert advice on your home improvement project, contact Morgan Contractors.
It does not matter your style from traditional, formal, colonial or modern vs. contemporary design; the professional designers at Morgan Contractors can create a fantastic new space for you. Whether keeping it simple or making a significant and lavish change, let us help you.
If you are interested in getting additional remodeling ideas, feel free to take a look at our blogs. Below we list just a few that may interest you.
7 Winter Renovations, Indoor Home Improvement Projects
Renovation: Attic and Bedroom Ideas
10 Ways To Make Your Small Room Look Bigger
Small Basement Makeovers Sure To Exhilarate