Porch and Deck Builder: Morgan Contractors
Did you know that spending as little as 20 minutes a day outside can reduce stress and anxiety while also improving your mood and boosting energy levels? This is just one reason to invest in a beautiful and comfortable outdoor area in your home.
Another reason is increased value. Reports show that adding a deck to your house can deliver a 75% return on investment, while a porch can give you an impressive 84% ROI.
If you're ready to beautify your outdoor space, you need to find the best porch and deck builder in New Jersey. Look no further than Morgan Contractors.
Keep reading to learn more about our team of professionals so you can start planning your next exterior home improvement project.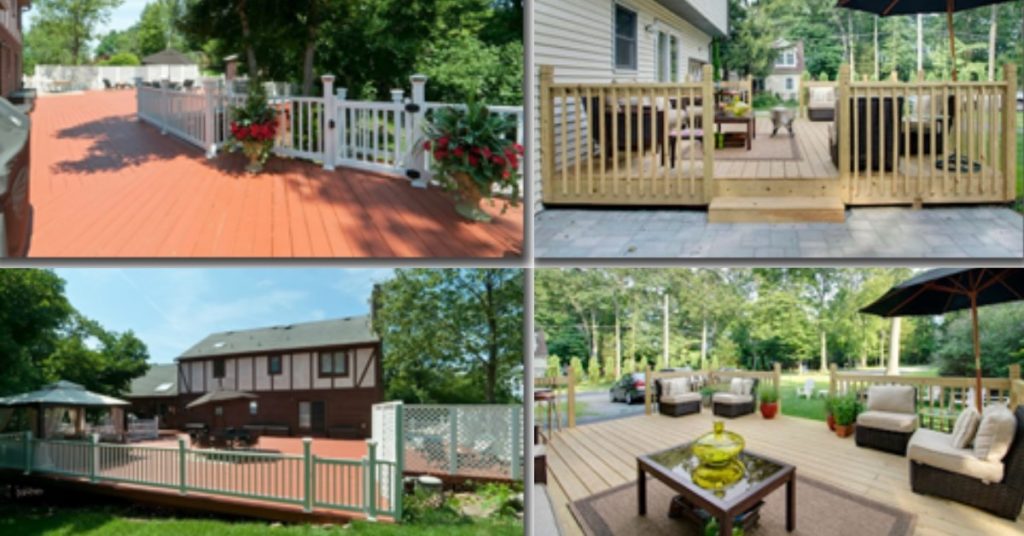 Deck vs. Porch: What's the Difference?
Your beautiful New Jersey home isn't complete without a comfortable outdoor seating area. But you may be wondering what the difference is between a deck and a porch and which one is right for you.
The main difference is that a porch usually has an awning that offers shelter and protection before guests enter the house. Most porches are at the front of the home near the entryway and include a small seating area.
Decks, on the other hand, are usually found in the backyard and serve as a recreational gathering place for entertaining. Many decks are adorned with a table and chairs and a BBQ grill for relaxing and hosting. You can also install a pool deck that functions as both a safe way to enter the pool and a place to lounge and sunbathe.
Choosing the Best Deck and Porch Contractors Near Me
When hiring a contractor for your exterior project, you need someone with experience, design skills, and quality craftsmanship. At Morgan Contractors, we offer decking options that are both functional and beautiful.
For those who want a traditional wood deck, you can choose from cedar, redwood, or pressure-treated wood. Composite decking is another popular choice.
We proudly offer customized decking options so you can design a unique outdoor area that reflects your personality and lifestyle. You can include flower pots and built-in benches or build your deck or porch around an existing tree.
And don't forget about the railings. This finishing touch dramatically impacts your deck or porch's overall look and design. Some style choices include modern horizontal railings, illuminated deck rails, and thin-crossed rope or simple rope.
Morgan Contractors: The Most Affordable and Best Deck Builders Near Me
Morgan Contractors has proudly served the local area for over 20 years. As an experienced porch and deck builder in New Jersey, we offer not only high-quality service and craftsmanship but also design inspiration.
Together, we can create a porch or deck far exceeding your expectations but not your budget. We also offer countless exterior upgrades, including outdoor kitchens, patio covers, and additions.
Contact our team today, and let's discuss your deck and porch options. Our entire team, from customer service, to pool and deck designers, to contractors and others, look forward to working with you.