Outdoor Kitchens With Pizazz
Making your backyard more enjoyable is easy if you add an outdoor kitchen. With many families tired of being confined to their homes during this pandemic, outdoor kitchens have become very popular. But the great news, you do not need a large yard to create your new outdoor space.
An outdoor kitchen is just an extension of your home, creating a space outside for entertaining. The kitchen is where everyone gathers in the house, so why not bring the party outside. We can help you design a luxurious outdoor kitchen that is fully functional and engaging for all your family and guests.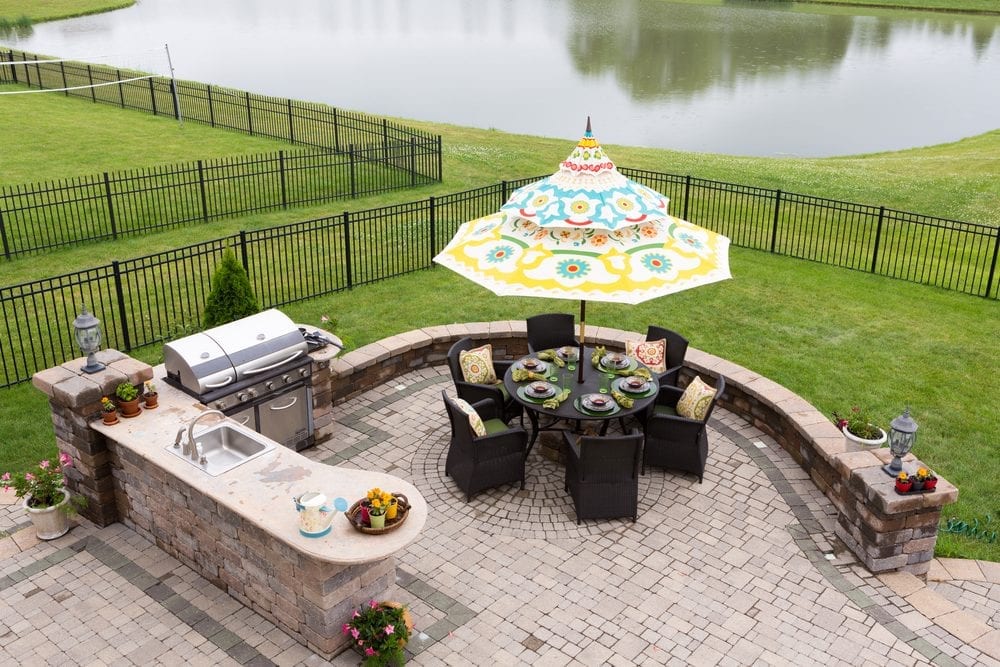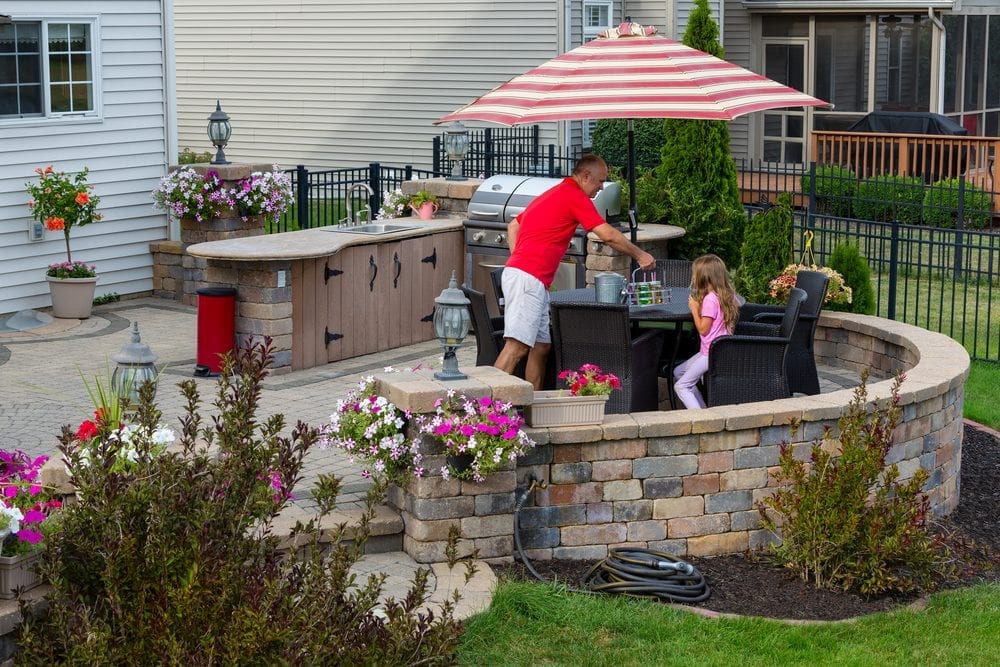 Start Your Outdoor Kitchen
We use only quality components for years of uninterrupted use. We know that the elements can be harsh in the northeast. That is why superior components are essential for longevity. Your outdoor kitchen could be as simple or as sophisticated as your budget suggests. We will begin with an outdoor floor of your choice, such as; concrete, pavers, stone, granite or travertine.
Then we will design and help you select the components for your outdoor kitchen which could include;
built in BBQ Grill or free standing BBQ grill

under counter outdoor cabinets made of composite or stainless steel

a sink with running water and drain

a refrigerator

deep fryer

bun warmer

beer keg or kegerator

pizza oven

gas fireplace

outdoor heaters

fire pit

electrical outlets, and stereo system.

and more.
Then you can select the countertop material, and your choices are; granite, quartzite, soapstone, porcelain tile and slabs, concrete, slate, tile and glass.
Bring The Heart Of Your Home To The Outdoors