Any realtor will tell you that kitchens and bathrooms are the two most important rooms to update and add value to your home. Bathrooms are much easier to update than kitchens, regardless of their size. If your bathroom is limited in space, we can help you create more space by designing something unique and functional.
There are many different types of bathtubs, bath enclosures, showers, and bath shower combinations to choose from. Depending on your lifestyle and the location of your bathroom, we can help you design and renovate your bathroom to give you a more updated elegant space.
Whether you enjoy a soaking tub or a roomy shower with an extended bench to sit and relax, we can help you create that unique bathroom space. You might want a double sink vanity with custom mirrors for your master bath or a sleek pedestal sink for a guest powder room off the main entrance. Regardless of the size or location, we can help you design and build out your existing bathroom.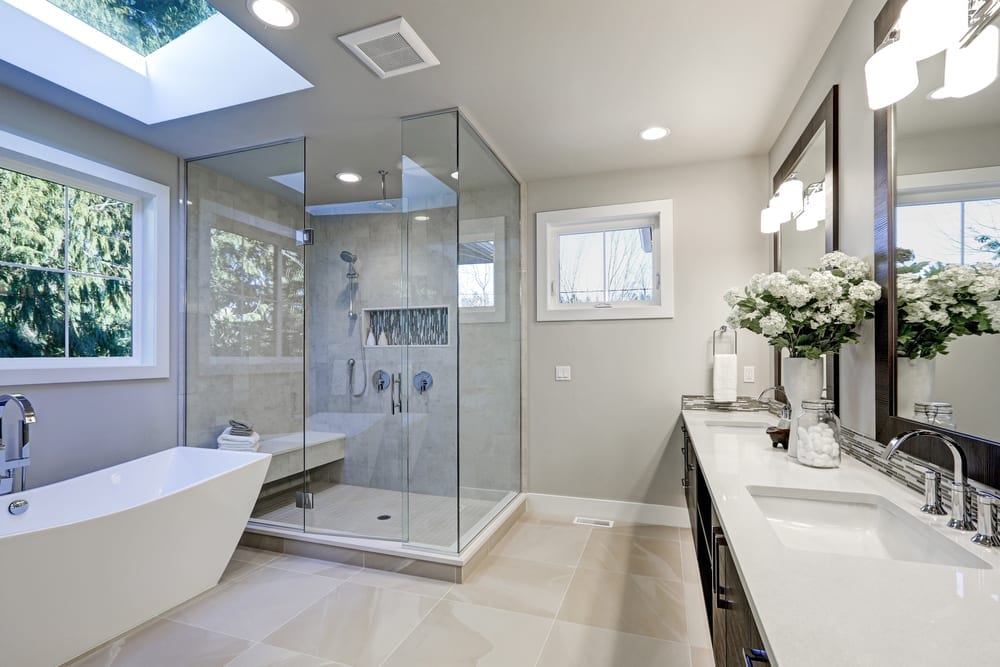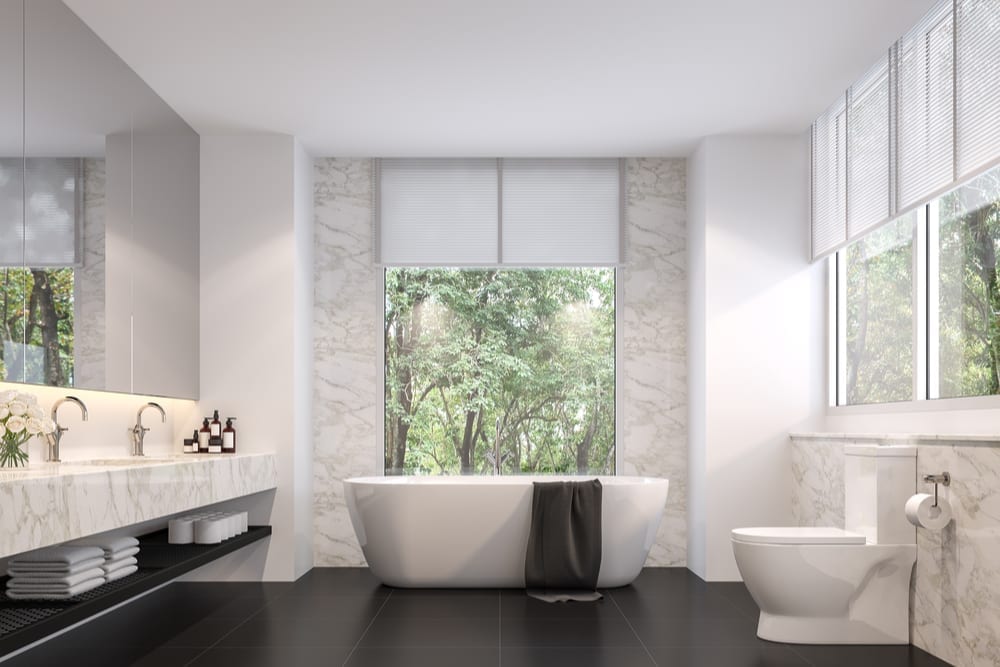 Start Your Bathroom Renovation Today
With so many different types of bathroom remodeling materials to choose from, you need the help of experienced design professionals to design and renovate your new bathroom. We can help you design a more functional bathroom space that you and your guests will enjoy using. There are many variations of bathroom tile, marble, granite and even stone available for the bathroom floors and walls. Bringing in light colors might help accentuate your new updated bathroom.
You have endless choices of colors and materials to choose from. We will take care of all the plumbing, electrical.
There has never been a better time to update your bathrooms while adding value to your home. We can provide a virtual quote or an in-home consultation, depending on your comfort level.
Why not get a complimentary design consultation today!
Give Your Bathroom The Level Of Class It Deserves