Kitchen and Bath Remodeling Services for Passaic County, NJ
If you're looking to increase the value of your home, a kitchen or bath remodel is the way to go. When updated, these two rooms are where you can get the most bang for your buck in terms of an increased home value.
Whether you want to make your home worth more or just want it to be more liveable, a kitchen or bath remodeling project can be a game changer for your lifestyle. If you're looking for kitchen and bathroom, remodel contractors to help you through every step of the way, look no further. Keep reading to see how Morgan Contractors can provide the kitchen and bath services you need.
Design & Build
Our kitchen and bathroom remodeling service begins with designing your dream space. We'll take a look at your current space and discuss your needs. Then, we will create a unique design plan so you can imagine what your kitchen or bath can look like.
We'll also handle all of the building aspects of your project. We have you covered whether it's tearing out or adding walls, installing cabinets, or replacing tiles. We'll even help you choose the best features for your needs and budget.
Adding Space
If your kitchen or bath is a bit cramped, searching for "the best kitchen and bath remodeling near me" could be a game changer.
We can add more space to your home through a full addition. Or we can add to your room using the space you already have through a room conversion. If you don't have much space for a new addition, a bump-out is a great way to add up to 100 square feet of extra space to your kitchen or bath.
Changing the Layout
If you don't need additional space in your kitchen or bath, but it could function a bit better, you may want to consider changing the layout. Sometimes moving the sink compared to the stove or the shower compared to the toilet can make the flow of the room much smoother.
We can help you design and install everything needed for your home remodel. With our experience, you'll know you're getting the best plan possible.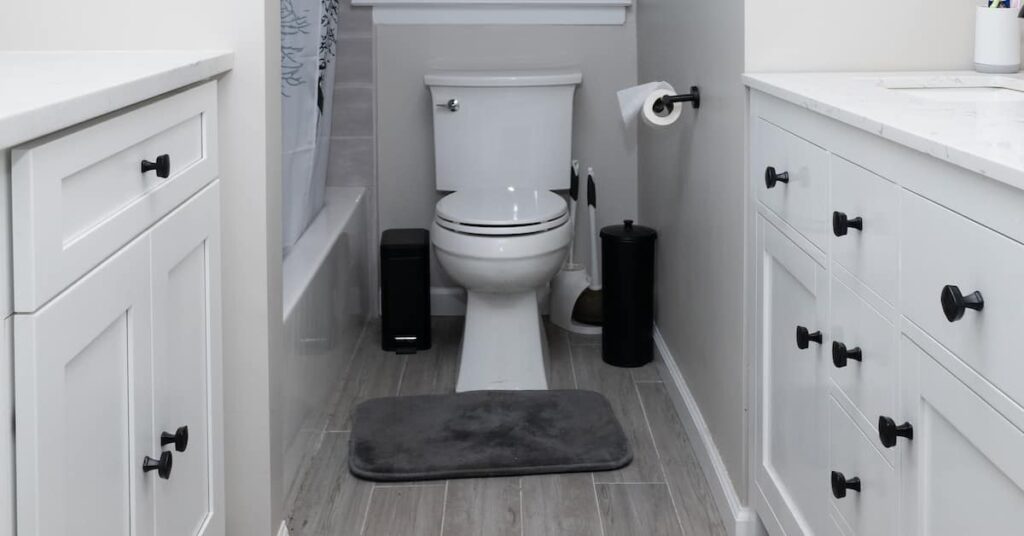 Updating Older Features
One of the most common reasons people undertake renovations is their space becoming tired, old, and outdated. If you still have pink 70s tile, it's time for an update.
We'll remove all the old features you no longer want and replace them with up-to-date options. Plus, we're with you every step of the way when choosing aspects such as tiles and faucets.
Adding New Features
Adding new features is a great way to make your kitchen or bathroom much nicer to use. For example, we can add a new bathtub to help you create the spa bathroom of your dreams.
Or, in the kitchen, we could add an island that gives you more counter and storage space. Even simple remodels can drastically change the way you use your space.
Countertops
Countertops are critical pieces in both kitchens and bathrooms. Not only do they provide a surface to work on and set items on, but they are a great way to add beauty.
Marble and granite look beautiful and blend with any style. In addition, they are sturdy and can stand up to daily use. If you want a modern and robust finish, you might want to opt for a stainless steel finish.
Cabinets
One of the first aspects people tend to change in a kitchen remodel is their cabinets. After living in Passaic County, NJ, for so many years, kitchens can end up outdated and tired looking. You can update your home with a modern look by choosing fresh new kitchen cabinets.
One of the main aspects of our kitchen remodeling service is creating a cabinet design that works for you. We'll design an efficient and comfortable-to-use layout. Plus, we'll help you choose aesthetic options such as finishes that you love.
Flooring
Choosing practical yet beautiful flooring is critical to remodel your bathroom or kitchen. There is a wide variety of options, including ceramic, stone, porcelain, and vinyl. You'll have to cinder your needs and budget when choosing a flooring option.
Working with a knowledgeable contractor will make choosing the best flooring for your situation easier. Consulting with our experts will allow you to utilize their knowledge and experience.
Once you choose your flooring, we'll install it as part of your bathroom remodel.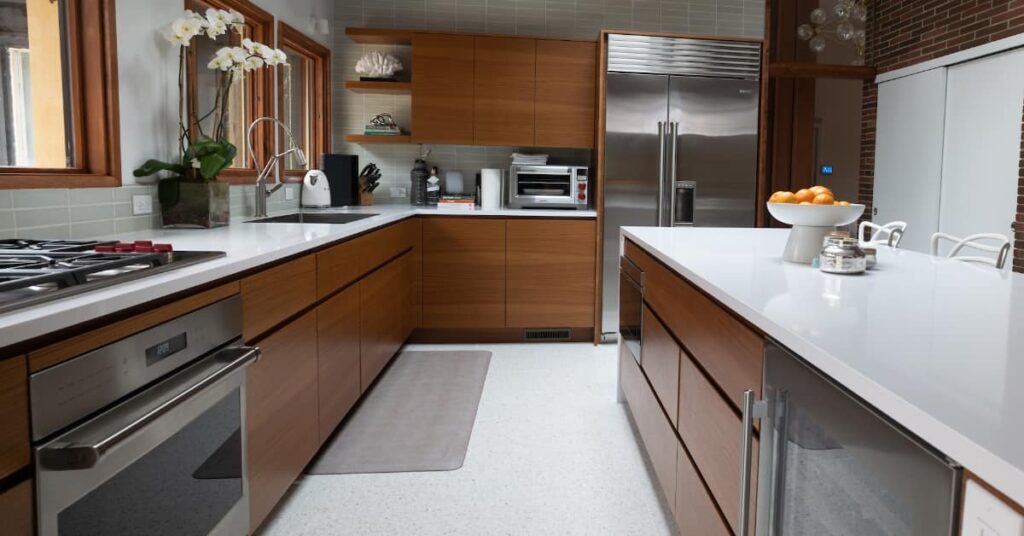 Outdoor Kitchens
Our kitchen remodels, and building services aren't just limited to indoor kitchens. We can also create or update your outdoor kitchen.
This will give you more outdoor living space to enjoy with your family and friends. We can design and build every aspect, from the cooking area to the
Commercial Bathrooms
Not only can we complete your home bathroom remodel, but we can also do your commercial bathroom. Whether your business needs to update or expand your facilities, we'll create and build a design that meets your needs and budget.
Estimates & Financing
Before we begin your project, you'll receive an estimate, so you know how much it will cost. We can even do virtual estimates to help maintain social distancing. We can work over Zoom, FaceTime, or another program to complete your estimate.
We have also partnered with Hearth to make financing easier. You can receive a loan for up to $100,000 within one to three days.
There are no home equity requirements and no prepayment penalties. You'll be able to finance your kitchen or bath remodel with affordable monthly payments.
Choose the Kitchen and Bathroom Remodel Contractors at Morgan Contractors
As your Passaic County kitchen and bathroom remodel contractors, we will work with you every step of the way. Whether you just want to change out a few features or create an addition for your kitchen or bath, we have you covered.
Get in touch with us at Morgan Contractors to get started on your project!
We provide high-quality Passaic County NJ kitchen and bathroom remodeling and renovations to the towns of Passaic, Bloomingdale, Ringwood, Little Falls, Wayne, West Milford, Woodland Park, Haledon, Paterson, North Haledon, Pompton Lakes, Totowa, Clifton, Prospect Park, Wanaque and Hawthorne. But please know that our services spread beyond Passaic County.