Skylight Installation Contractors, NJ: Morgan Contractors
There's nothing more beautiful than natural sunlight streaming into your New Jersey home or business. While any open window can achieve this, there's something especially alluring about a skylight.
These home additions offer both aesthetic appeal and better ventilation. Skylight installation may even increase your home value while reducing heating and energy costs.
Are you ready to breathe fresh air into your New Jersey home? (Literally). Then you need an NJ contractor that specializes in skylight replacement and installation.
Keep reading to learn why the professionals at Morgan Contractors are the best skylight installation contractors for the job.
Types of Skylights Explained
The term "skylight" can mean many different things, depending on who you ask. But not all skylights are created equal.
There are several shapes, designs, and functions to choose from. If you're looking to install a brand new skylight or replace or repair an existing one, we can help.
Here are some popular design and installation options.
Shapes and Sizes
Each skylight shape offers its own degree of lighting, ventilation, and aesthetic appeal. The most common shapes include:
The experts at Morgan Contractors can help you choose the best skylight installation option for your type of roof and personal preference.
Roof Windows
A roof window opens outward and is usually incorporated into the original design of a roof. The most significant difference between a roof window and a skylight is that skylights don't open.
Both allow ample natural light to enter your home, but roof windows have the added advantage of letting fresh air in and stagnant air out.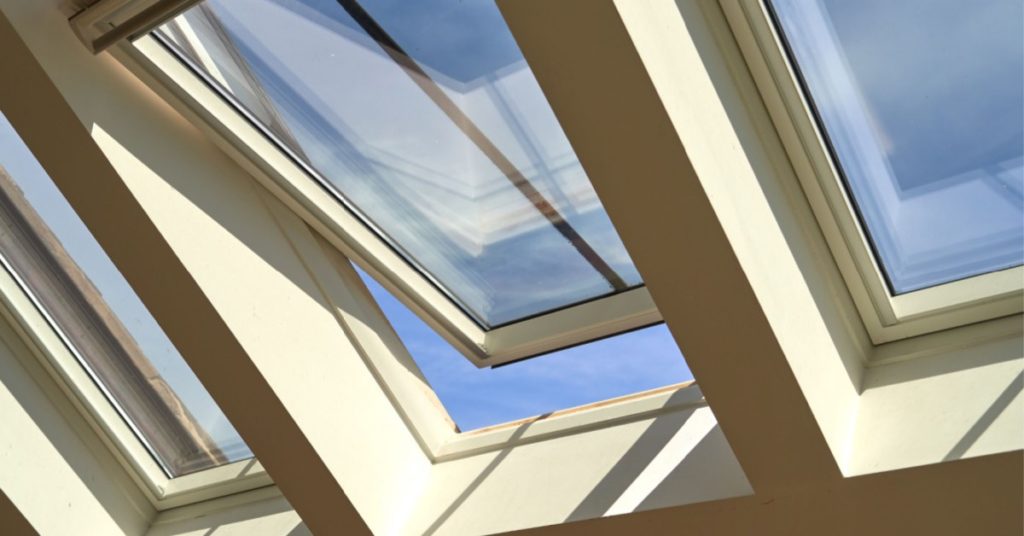 Tubular Skylights
Tubular skylights mimic recessed lights on your ceiling, but instead of using a lightbulb, they let natural sunlight in. This type of skylight reflects sunlight down a tube and into a fixture on your ceiling.
Tubular skylights can provide ample light in all rooms of your house, including the kitchen and living room but are especially useful in tight spaces like closets and small bathrooms.
Sun Tunnels
Sun tunnels are similar to tubular skylights with a few small differences. While tubular skylights filter sunlight into hard-to-reach places like hallways and laundry rooms, sun tunnels take up less space on your roof.
They're also used to reduce heat loss in the winter and heat gain in the summer.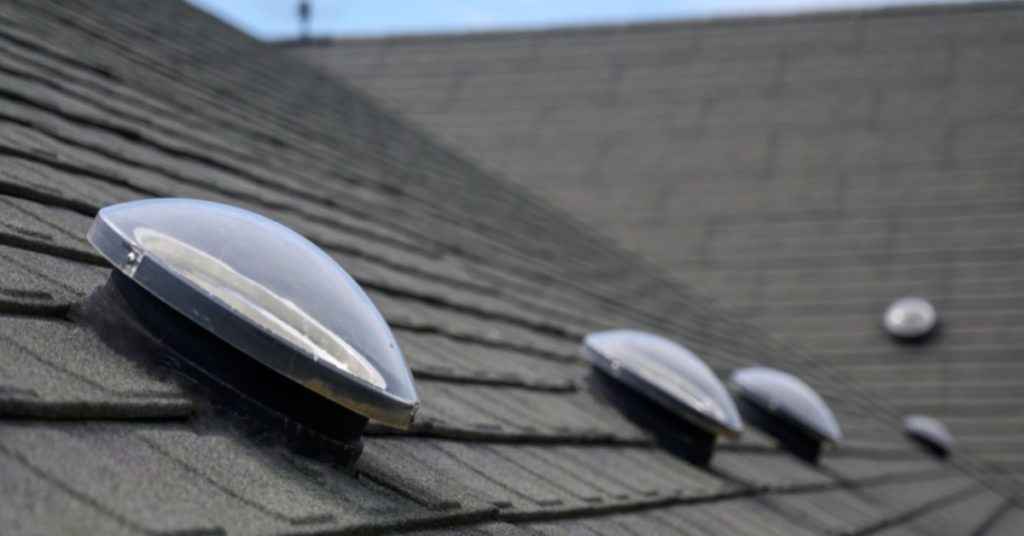 Skylight Replacement and Repair Options
Do you have an existing skylight, roof window, or sun tunnel that needs an upgrade? Whether you need repairs, replacement, or sealant, we can advise you on the best option.
Skylights that leak occasionally and are less than five years old can usually be repaired following a thorough inspection. Resealing the flashing or glazing the seals is usually enough.
Skylights between 5 and 10 years old that leak often may require more extensive repairs or replacement.
Choose Morgan Contractors for Your Skylight Replacement, Repairs, and Installation
The professionals at Morgan Contractors are dedicated to making your New Jersey home beautiful and comfortable. Skylights add refreshing sunlight and fresh air to any space.
If you're considering skylight installment or have questions about replacement, contact us for a free consultation. We proudly offer both residential and commercial services.
You can click here to see what other satisfied customers say.
You can also click here to view all of our blog articles related to residential and commercial renovations, interior and exterior, additions and more. Below we list a few.
8 Tips To Create a Luxury Home on a Budget
Top 10 Affordable Home Improvements
Awe-Inspiring Spa-Like Master Bathroom Ideas
11 Eco-friendly Tips To Going Green in the Bathroom