#1 Montclair NJ Home Improvement Co.: Morgan Contractors
Whether you're ready to design the Montclair, NJ home of your dreams or are prepared to sell your house for an enormous profit, now is the time to look for contractors.
A quick Google search will tell you there's no shortage of contractors in the Montclair area. You don't want any contractor. You want one that you know can handle any home renovation work you need.
We don't take the term "#1" lightly at Morgan Contractors. Here's why we're the best Montclair NJ contractor to handle all of your improvement and repair needs.
True Flexibility
Home renovation projects can seem very straightforward. You thought you had everything you wanted to be planned out, but now that work has started, you're thinking about changing things.
You thought you just wanted a finished basement, but after seeing how great everything looks, you're thinking about adding a bathroom. The kitchen counters were the main focus of your renovation work, but now you're thinking the cabinets could use a little refresh.
Sometimes even the best-laid plans need to change. If you work with us, that won't be an issue.
We're here to make our clients happy and can make adjustments to project plans without a problem. Just say the word, and we're happy to help!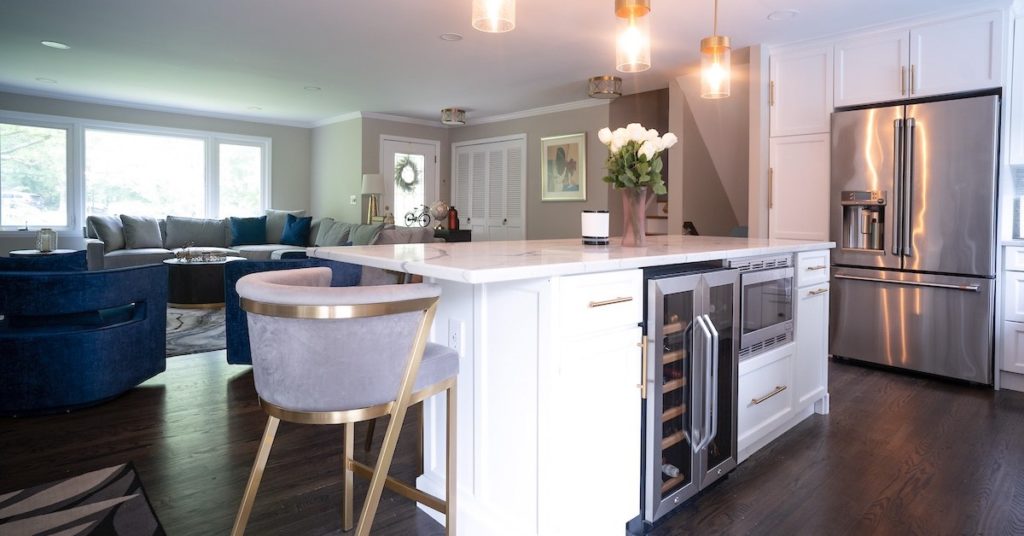 Stellar Customer Experiences
We're in a world where business reviews are more than worth their weight in gold. You wouldn't go to a restaurant with bad reviews, and you certainly wouldn't work with a contractor with many 1-star reviews.
Reviews and testimonials are a great way to learn what to expect from a company. Many are unbiased, and they offer an unfiltered look at what it's like to truly work with a company. If you don't think we're #1, you'll change your mind once you read some of our client testimonials.
Unbeatable Expertise
Sometimes people are lucky enough to only have one area of the house in need of work. Most of the time, people need more than a single construction project to get their homes the way they want.
Finding the right Montclair contractor for the job can seem impossible when you don't even know how to prioritize the work you want to be done. You know you need a bathroom renovation, but you've also been thinking about adding a patio. Is it possible to find a contractor that can handle the entire house?
Whether you're improving your indoor or outdoor space, we're here to help. We've done everything from complete renovations and remodels to small one-room projects. There's truly no job too big or too small for us to manage.
Start Your Montclair, NJ Renovations Today
The real estate and construction markets have never been hotter. Don't miss your chance to sell your home for the right price or your right to the dream home you've always wanted.
Whether you're in the planning stages or know exactly what you want to be done, we're happy to help. Reach out to Morgan Contractors today so we can talk about the best way to meet your Montclair, NJ construction needs.
Along with all interior home improvements we also offer exterior home improvements such as new doors, windows, garages, siding, decks, walkways, outdoor kitchens, roofing and more.
If interested take a look at a few of our blogs that may be of interest to you below:
2022 Kitchen Updates with Character
Awe-Inspiring Spa-Like Master Bathroom Ideas
Renovation: Attic Bedroom Ideas
Small Basement Ideas Sure To Exhilarate
4 Types of Home Additions: Where To Start
Affordable Siding Contractor NJ